Stay in School Barbeque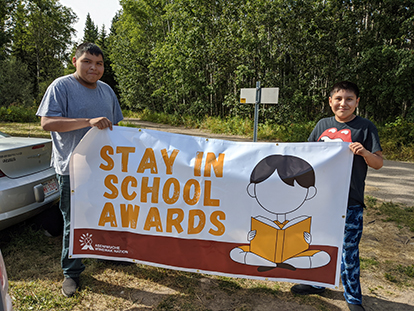 Event Information:
Aseniwuche students and their loved ones are invited to kick off the 2021/22 school year with a barbeque and AWN's annual Stay in School Awards! Come congratulate the community's incredible students as they receive their Stay in School certificate and gift. Students entering grade one, four and nine will receive a special milestone gift.
Date: Tuesday, September 7, 2021
Time: 5 p.m. to 7 p.m.
Location: Susa Creek School
Additional Information:
Unclaimed certificates and gifts will be dropped off at the schools for students to pick up.
For more information about Stay in School, please call the office at 780-827-5510 or email katie@aseniwuche.com
Please note:
Event details may change at any time due to COVID-19 or other circumstances beyond AWN's control. Any changes will be posted on the AWN Facebook page and website.