Cultural Instructor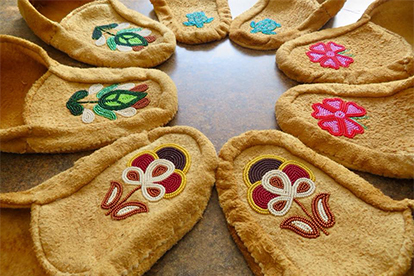 Deadline To Apply: Posted until filled
Contract Type: Seasonal contract
Position Overview:
Tourism products for the AWN Culture Camps will include activities done at the camps for the past 20 years such as beading, moccasins, drums and hide scraping demonstrations, storytelling, meeting elders, talking circles, Cree language instruction, feasting, drummers and dancers. For these tourism experiences, AWN wants to contract community members as instructors.
Duties:
Cultural Instructors will lead activities for camp participants. Cultural Instructors will teach and engage with camp participants while they learn about an important aspect of Aseniwuche Winewak culture.
Qualifications:
Cultural Instructor contracts are more likely to be given to community members who are registered in at least 2 of the following workshops – click the workshop name or contact AWN to register.
Retail Business for Artisans: Make sure the goods you make and sell make a profit by learning the fundamentals of running a business.
Marketing Your Business: Learn marketing fundamentals and create a plan for your business.
Finances for Small Businesses: A complete how-to guide for small business financial management.
Tourism Business Development: Get a year-long membership to an Indigenous tourism and hospitality development hub. It's simple, fun and engaging content to move your tourism dream from the spark of an idea to a full-on business.
Work Demands:
How To Apply:
Fill out this form: TOURISM TRAINING & JOBS
If you cannot complete the form, please contact us with the following information:
Your name, phone number and email.

The type of work you're interested in.

A resume or description of your experience.
(780) 827-5510 or email tourism@aseniwuche.com