Heavy Equipment Operator (full-time)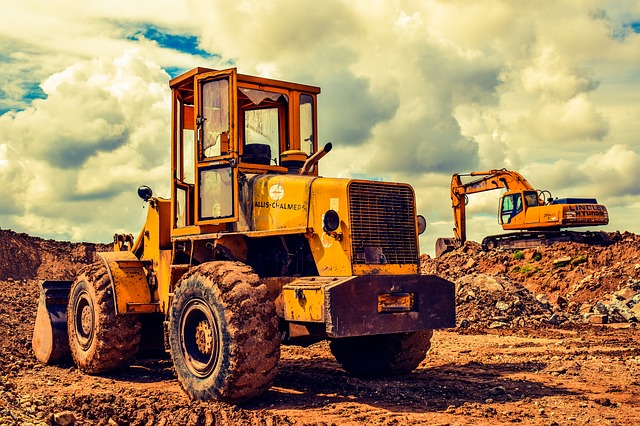 Deadline To Apply: August 25, 2021
Contract Type: Full-time, benefits
Position Overview:
Responsible for operating equipment in a safe and appropriate manner for the construction and maintenance of roads, bridges, gas and oil pipelines, tunnels, buildings, structures in surface mining, quarrying activities, material handling, and other related activities. Equipment may include trucks, skid steers, front-end loaders, dozers, graders, compactors, excavators, backhoes, mulchers, and other pieces of equipment.
Duties:
Safely operate equipment and accomplish tasks as outlined in the scope of work for each assigned project and/or contract that may include:
Operate heavy equipment such as backhoes, bulldozers, loaders and graders to excavate, move, load and grade earth, rock, gravel or other materials during construction and related activities.
Operate mulchers, backhoes.
Safely operate all equipment safely and efficiently according to all relevant legislation, policies, and procedures.
Perform daily safety and maintenance checks of equipment and complete pre/post-trip inspection checklists, clean, lubricate and refill the equipment.
Clean and maintain equipment as scheduled and/or required.
Ensure heavy equipment is safely and securely stored.
Advise the Supervisor of any requirements for maintenance or repairs.
Perform troubleshooting and minor repairs within their skills and abilities, as authorized by the Supervisor.
May require driving short and long distances.
May haul trailers with varying loads as directed by the supervisor.
May have to complete night shifts and/or camp work.
May function as job lead, as assigned by the supervisor.
Completion of required paperwork (i.e., pre-trip, tailgates, timesheets, safety voice cards, etc.). Ensure all paperwork is legible and submitted to the supervisor.
The duties and responsibilities outlined above are representative but not limited to.
Standard Safety Responsibilities:
Take required safety training, such as WHIMIS, First Aid, etc.
Wear appropriate and maintain required Personal Protective Equipment on all worksites.
Learn to conduct worksite inspections.
Advise co-workers on how to avoid unsafe practices.
Report and correct equipment issues and unsafe conditions/refusals of unsafe work.
Report all Incidents and injuries.
Maintain 3-point contact at all times while mounting/dismounting equipment.
Qualifications:
Skills:
The incumbent must demonstrate the following skills:
·         Operate required equipment in a safe and responsible manner

·         Read and write to record and maintain daily logs

·         Dexterity and hand-eye coordination

·         Effective communication, speaking and listening

·         Time management

·         Stress management

·         Problem solving

·         Decision making

Team building

Troubleshooting
Knowledge:
The incumbent must have proficient knowledge in the following areas:
·         Truck and equipment safety

·         Operation of specific equipment required for assigned projects

·         Equipment maintenance and storage

·         Workplace safety requirements and procedures
Personal Attributes:
The incumbent must maintain strict confidentiality in performing the duties of the Corporation. The incumbent must also demonstrate the following personal attributes:
·         Demonstrate safety first

·         Be honest and trustworthy

·         Be respectful

·         Be clean and organized

·         Possess cultural awareness and sensitivity

·         Be flexible

·         Demonstrate sound work ethics

·         Deal with the public/clients in a positive, courteous and respectful manner
Qualifications:
Valid Driver's licence required.
Experience operating specific equipment for assigned projects is preferred; however, on-the-job training may be provided.
Mandatory Drug and Alcohol testing on file.
Mandatory fitness for work testing.
Completion of any related safety training or operating courses is an asset.
Work Demands:
Physical Demands:
Operating equipment is physically strenuous and demanding. Manage controls using both arms and hands or one or both feet or legs to move controls on machinery or equipment. Sitting for long periods of time.
Environmental Conditions:
The work may include exposure to outside atmospheric conditions. Personal Protective Equipment is required to protect the head, eyes, and feet.
Mental Demands:
Work independently and maintain a full schedule of work.
How To Apply:
Call Aseniwuche Development Corporation – (780) 827-9670
Email your resume to jobs@adcalberta.com
Drop off your resume at the ADC office – 9600 104 Ave (across from the ball diamonds)
Preference will be given to Aseniwuche Winewak Nation community members who possess the above skills and experience.