Journeyman Mechanic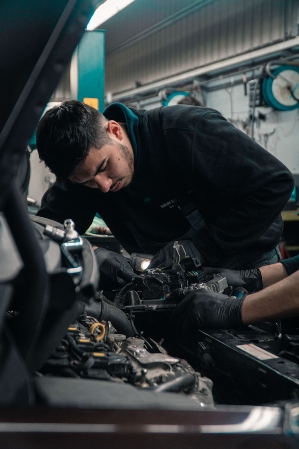 Deadline To Apply: Posted until filled
Contract Type: Full-time, permanent
Position Overview:
Located in the Rocky Mountains by several lakes and rivers, Aseniwuche Development Corporation (ADC) offers automotive services to regional industry partners and to the general public of the Grande Cache area.
Full time, permanent work (8 hours per day), Monday to Friday.
Competitive wages.
Full set of benefits, including Health and Dental Care; Disability and Life Insurance benefits.
RRSP plan, including company matching contributions.
Duties:
Perform preventative maintenance on contracted Client and Company vehicles including trucks and light equipment.
Inspect, diagnose, repair and service Client and Company vehicles.
Inspect, diagnose and repair retail Client personal vehicles.
Provide assistance in completing administrative duties such as preparing maintenance schedules and ordering parts.
Qualifications:
Licensed Mechanic/Automotive Service Journeyman's Certification
Heavy Duty Experience/Certification is an asset
Valid Class 5 Driver's License (Class 1 or 3 Driver's License with Air would be an asset)
Mandatory Drug and Alcohol pre-employment testing
Must be willing to move to Grande Cache, Alberta.
The incumbent must have proficient knowledge in the following areas:
Procedures for repair and maintenance of a wide range of mobile and stationary equipment
Mobile and stationary maintenance schedules and programs
Equipment inspection procedures
Safe workplace requirements and procedures
Sound mechanical knowledge
Work Demands:
As a condition of employment, candidates must successfully pass a drug and alcohol test and meet site access requirements by showing proof of being doubly vaccinated for Covid-19. 
How To Apply:
Please send your resume to jobs@adcalberta.com or contact Aseniwuche Development Corporation at (780) 827-9670 for more information. Thank you to all those who apply, only those selected for an interview will be contacted.