Apprentice Journeyman Mechanic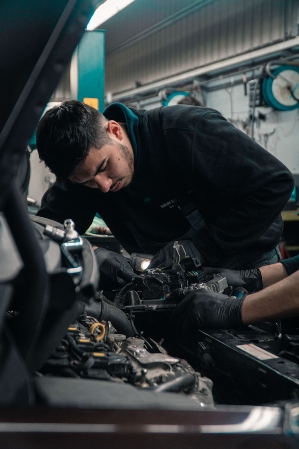 Deadline To Apply: Posted until filled
Contract Type: Full-time, permanent
Position Overview:
Inspect, diagnose, repair, service and maintain the company's fleet of vehicles, light equipment, and approved client fleets and retail customers under the supervision of an Automotive Service Technician.
Duties:
Ability to work under close supervisor of the Automotive Service Technician.
Review work orders and perform automotive services in accordance with scheduled work orders and the standards of the apprenticeship program.
Requisition parts to be ordered to responsible clerk, as required.
Perform scheduled maintenance services on internal fleet and light equipment and their attachments, such as oil changes, cleaning, lubrication, inspections.
Advise appropriate clerk, in writing, on work performed, general vehicle condition, and future repair requirements.
May require driving.
Assist with administrative duties related to maintenance, such as:
Assist in preparing maintenance schedules;
Assist in ordering replacement equipment, parts and supplies;
Maintain maintenance and repair logs and records.
Inventory tracking.
The duties and responsibilities outlined above are representative but not all-inclusive.
Standard Safety Responsibilities:
Take required safety training, such as WHIMIS, First Aid, etc if necessary
Wear appropriate and required Personal Protective Equipment on all worksites.
Learn to conduct workplace inspections.
Conduct Field Level Hazard Assessments
Advise co-workers how to avoid unsafe practices.
Report and correct unsafe conditions.
Report all incidents and injuries.
Qualifications:
Client service and public interaction
Team building
Analytical and problem solving
Ability to repair and maintain a wide range of mobile and stationary equipment in accordance with apprentice standards.
Effective communication, speaking and listening
Good vision, hearing, and sense of smell to diagnose problems
Ability to operate required equipment in a safe and responsible manner
Ability to read and write to maintain daily logs, such as timesheets and material usage forms
Time management
The strength and stamina required to work with heavy equipment and work in cramped or awkward positions
The ability to think logically and keep up with changes in technology
Decision making
Knowledge of:
Procedures for repair and maintenance of a wide range of mobile and stationary equipment in accordance with apprentice standards
Mobile and stationary maintenance schedules and programs
Equipment inspection procedures
Safe workplace requirements and procedures
Mechanical knowledge
Qualifications
Certified Apprentice Program
Valid Class 5 Drivers License
Previous Ford and Dodge experience is an asset but not mandatory
Mandatory Drug and Alcohol testing
Work Demands:
As a condition of employment, candidates must successfully pass a drug and alcohol test and meet site access requirements by showing proof of being doubly vaccinated for Covid-19. 
This position involves medium work, most of it standing or walking, lifting, pulling, carrying, pushing, exerting 20 to 50 pounds of force occasionally, or 10 to 25 pounds of force frequently, or greater than negligible up to 10 pounds of force constantly to move objects.
Environmental Conditions:
The work includes exposure to outside atmospheric conditions. Personal Protective Equipment is required to protect the head, eyes, and feet.
Cleaning products and chemicals are to be handled according to the manufacturer's instructions to prevent injury.
How To Apply:
Please send your resume to hr@adcalberta.com or contact Aseniwuche Development Corporation at (780) 827-9670 for more information. Thank you to all those who apply, only those selected for an interview will be contacted.