Aseniwuche Development Corporation
In 1998, Aseniwuche Development Corporation (ADC) was incorporated, in part, to generate revenue to fund AWN's programs, but also to provide meaningful job opportunities for community members.
Read More
In the beginning, ADC provided labour services to oil and gas, mining, and forestry. In 2006, with the help of Alberta Job Corps, ADC introduced a welding training program for community members to become welder fabricators. By 2007, ADC was providing welding services for the oil and gas industry. ADC's growth led to the purchase of a new facility to allow the welding division to expand. In 2010, a mechanical division was added. Today, ADC has three divisions: Welding & Fabrication, Automotive and Energy Field Services, and offers a diverse range of labour, equipment, fabrication and mechanical repair at competitive rates. Choosing ADC to support projects means lessening environmental impact, contributing to the local economy and building capacity within Aseniwuche Winewak Nation.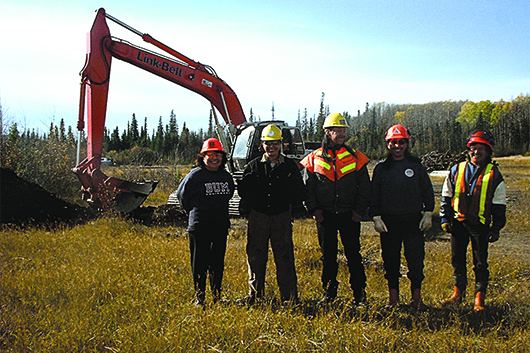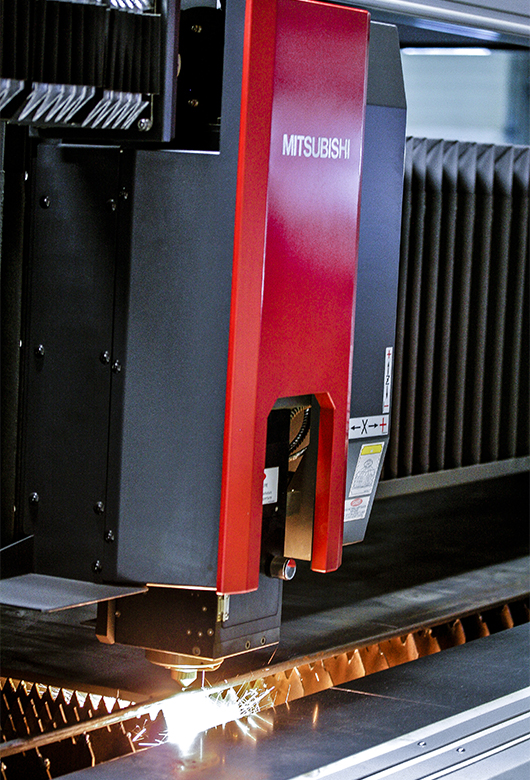 Welding & Fabrication
Services:
SMAW and GMAW services
Containment yanks
Platforms
Piles and caps
Barrel docks
Custom fire pits, signs & decor
Equipment on-site:
Mitsubishi laser cutter
500-tonne press brake
10-tonne overhead crane
Steel cutting band saw
Paint and spray booth
B Pressure and CWB-certified welders on staff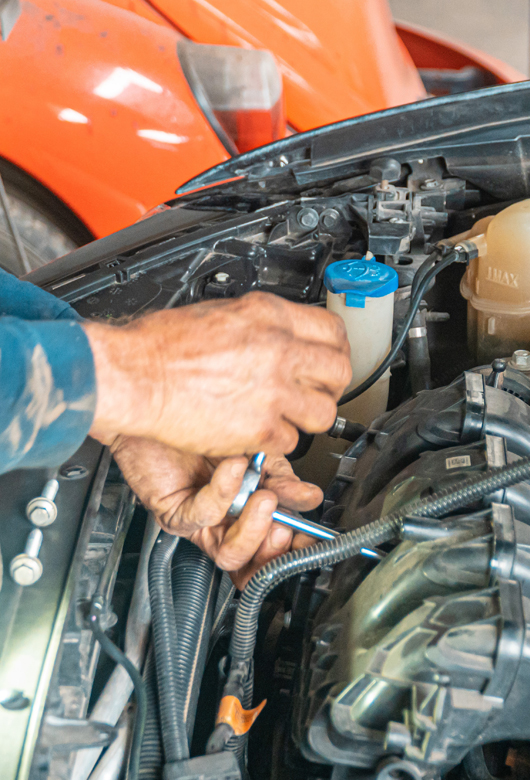 Automotive
Services:
Tire services
Oil changes & fluid checks
Diagnosis
Brakes
Suspension
Drive train
Engine repair
Electrical repair
Insurance inspections
Equipment on-site:
Fully-licensed mechanical shop with a Service Writer, Journeyman and Apprentice Mechanic
AMVIC certified
Member of Automotive Resources International (ARI)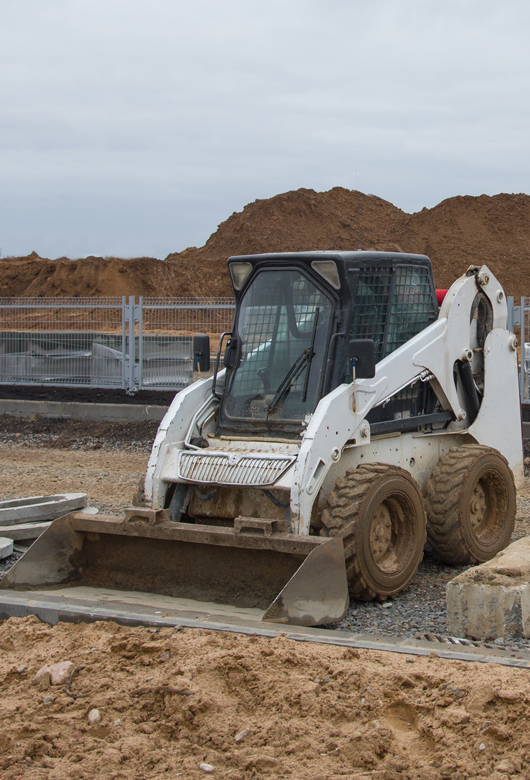 Energy Field Services
Services include:
Power line maintenance
Heavy equipment operation
Site & right of way clearing
Timber crushing & harvesting
Wood chipping & mulching
Slashing
Traffic control
Security
Janitorial
Hot-shot service
General labourers
Services include:
Lamtrac mulcher
Graders
Excavators
Dozers
Back hoes
Skid steer
Chipper
Aseniwuche Environmental Corporation
Following the success of ADC and in response to the evolving need for environmentally-minded technologies and practices, Aseniwuche Environmental Corporation (AEC) was established in 2011. As an Indigenous-owned and operated contractor, AEC has a vested interest in work occurring in the region.
Read More
Our Ancestors lived and thrived on the land and we want future generations to be able to do the same. Resource development has been fundamental to Alberta's history and economy. Sound environmental management and practices are critical to Alberta's future.
Combining Traditional Knowledge of the regional geography and ecosystems, with practical training and western science technologies, AEC delivers a wide range of services and environmental solutions that meet today's standards and regulations.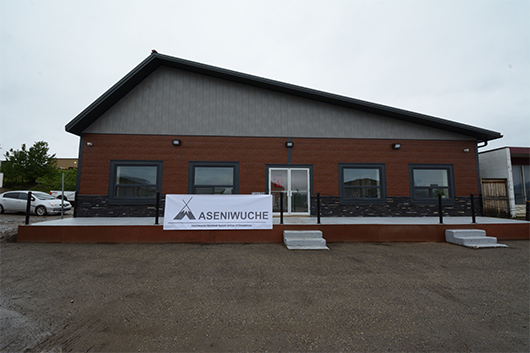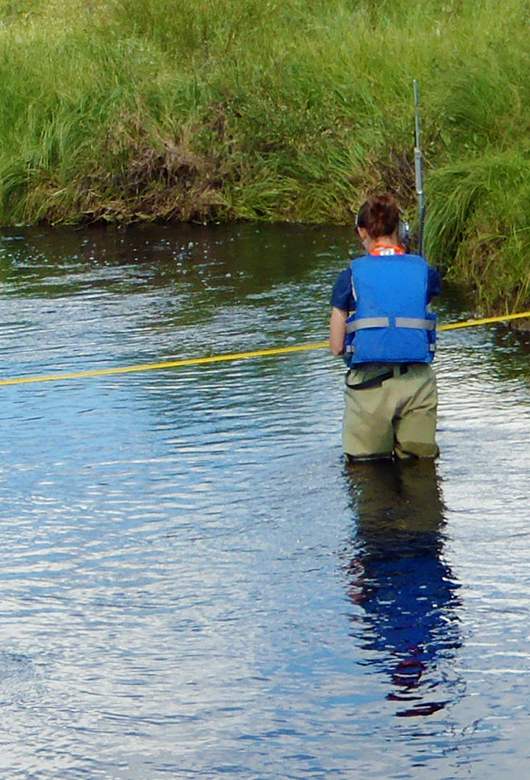 Environmental Technical Services
Air, water, vegetation and wildlife monitoring
HDD monitoring
Environmental site assessments: Phase I & II
Water monitoring
Water crossings and habitat assessments
Stream crossing inspections
Ecosite reclamation certificate procedures
Line locating
Environmental labour
AEC can serve as a resource for Provincial and Federal regulatory processes. All work is completed in accordance with current regulations.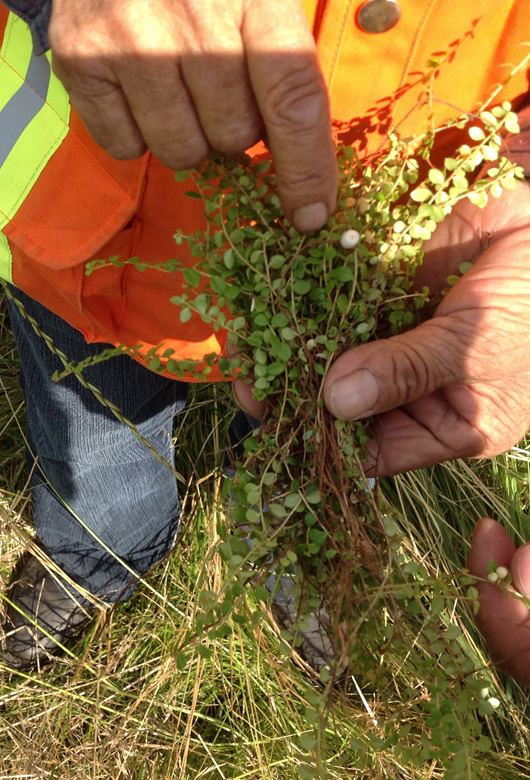 Vegetation & Soil Management
Designed to restore and balance development impacts as the only Certified Pesticide Applicator in the Grande Cache and surrounding area.
Vegetation control measures

Herbicidal and manual weed control using backcountry spray-ready 4x4 equipment, custom 1-tonne spray deck, manual backpack equipment
Assistance choosing the most effective treatments with minimal environmental impact at competitive rates

Erosion control measures
Stream bank remediation
Seeding and planting on disturbed sites
Native and medicinal plant identification and cultivation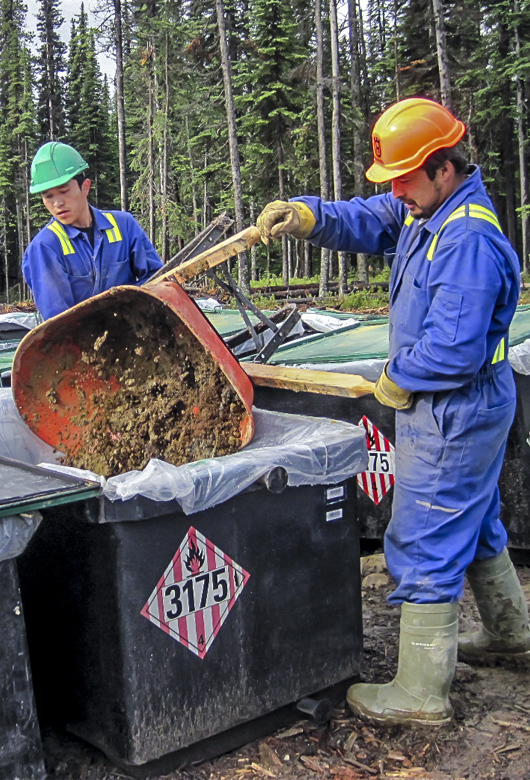 Land Use Consultative Services
Services include
Experienced personnel and equipment for Traditional Land Use Studies
Training and workshops
Site identification, protection and restoration