Working in AWN's Traditional Territory
Manâcihtâwin · Respectful Relationships Between All Beings · ᒪᓇᒋᐦᑐᐃᐧᐣ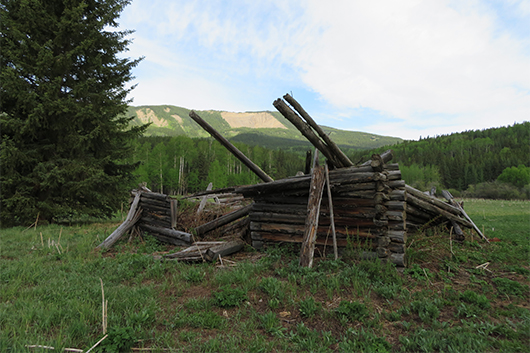 The Aseniwuche community holds irreplaceable knowledge and skills that have been passed down through the generations from our Ancestors. Nehiyaw pimatisiwin ᓀᐦᐃᔭᐤ ᐱᒪᑎᓯᐃᐧᐣ is the Cree way of life. Elders interpret Nehiyaw pimatisiwin as our People's relationship to the land; a foundation of our identity [1]. The Aseniwuche Winewak lived traditionally for many years, long before Grande Cache was established. Our Ancestors travelled extensively through our Traditional Territory sustaining themselves by hunting, fishing, trapping, guiding and harvesting medicines. Our Ancestors and Elders worked hard to support themselves, their families and the community practicing traditional ways and participating in local commerce trading furs and crafts. Today, the new generation stands with a foot in two worlds: the world of our Ancestors and the world of our children. Understanding we exist in both worlds, we apply this approach to our Consultation, Land and Resources work.
Read More
In 2004, the Province of Alberta introduced The Alberta First Nations Consultation Policy on Land Management and Resource Development. The policy requires resource developers to consult with the Indigenous communities whose traditional lands and livelihoods are impacted by the proposed work. However, the policy does not provide regulated procedures or clear direction about what constitutes adequate consultation. AWN has taken a leadership role in developing effective, pragmatic Indigenous consultative mechanisms that reflect the values of our People and respect the values of our neighbors. We believe that successful consultation integrates Traditional Knowledge and scientific knowledge. We depend on the land, and we want to make sure that future generations of all Albertans can enjoy its beauty and bounty.
Sustainable · Kākīkiy Cetakahk · To Be Always in Existence
[1] From interviews with Elders completed in 2018 by JOHANNE JOHNSON, Wahkohtowin Lodge Researcher, AS PART OF HER Master of Arts in Native Studies.
[2] From an interview with Tom McDonald completed on July 23, 2018 by JOHANNE JOHNSON, Wahkohtowin Lodge Research, AS PART OF HER Master of Arts in Native Studies.