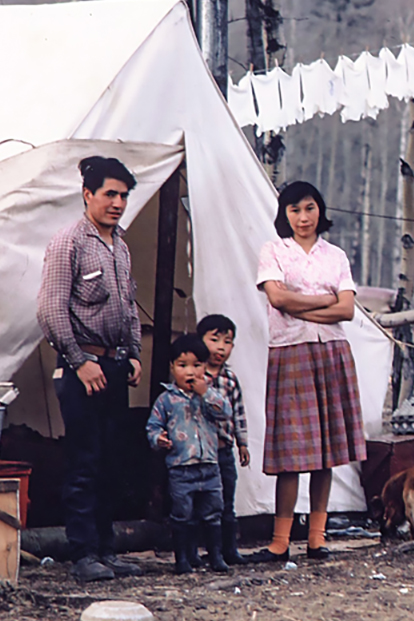 The discovery of coal in the Grande Cache area ignited industrial and residential developments that would shape the town and forever change the ways and lives of the Aseniwuche Winewak. The local Indigenous community was not consulted or invited to participate in any development decisions because they had no legally recognized title to the land. Many traditional sites, homes and gravesites were destroyed, triggering a legacy of loss.
In 1970, the Province of Alberta and the Aseniwuche Winewak started formal discussions about the land. In 1974, Land Settlement Agreements were created under the Cooperative Association Act, allocating seven parcels of land totalling 4150 acres. The path to establishing the Co-operatives and Enterprises was not easy. In addition to the forcible exit from Jasper, there were two more attempts to remove the Aseniwuche Winewak community from the Grande Cache area in 1912 and 1939.
Read More
Following the 1974 Land Settlement Agreements, Alberta subsequently filed caveats on the titles to stop the Aseniwuche Winewak from selling or developing the land without government approval. The lands must be held communally and cannot be owned or mortgaged by individuals. There was no cash compensation for land now used as provincial parks, the townsite or the coal mine.
Learn more about the history of the Aseniwuche Winewak with the interactive timeline.