How You Can Support AWN
Kinanaskomatinan · We Thank You · ᑭᓇᓇᐢᑯᒪᑎᓇᐣ
As Aseniwuche Winewak Elder Russell Wanyandie shared in 2018[1], individuals cannot "do it alone". We would not be able to provide the programs and services to improve the wellbeing of Aseniwuche Winewak members without the support from local agencies, government and industry organizations. Largely grant-funded, AWN relies on limited funding opportunities and the generous contributions from corporations and businesses to operate successfully.
We are fortunate to have built strong relationships with individuals, groups and organizations over the last three decades. These relationships have helped AWN to build capacity and share our history and story. We are grateful for the exceptional people we have met along the way and deeply appreciate their genuine interest in learning more about our members and vision.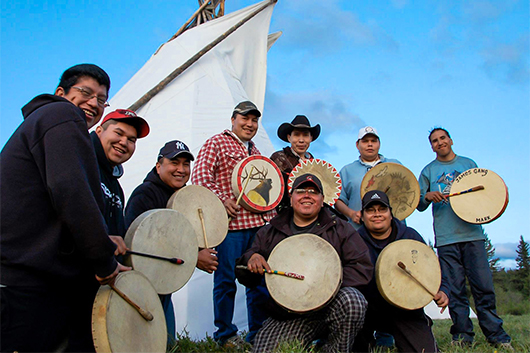 If you are interested in learning more about how you or your organization can support AWN community members and our programs, please contact us. We look forward to collaborating with you!
[1] From an interview with Elder Russell Wanyandie, April 25, 2018, completed by JOHANNE JOHNSON, Wahkohtowin Lodge Researcher, AS PART OF HER Master of Arts in Native Studies.