About the Tawow Centre
Tawow ᑕᐋᐧᐤ Come in, You're Welcome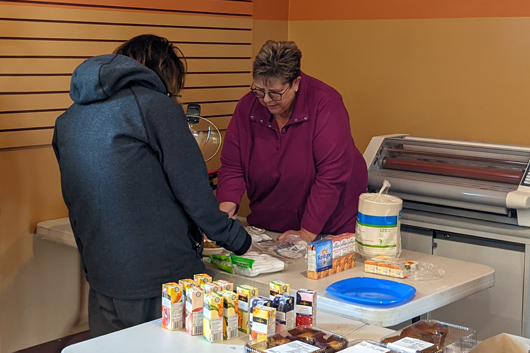 Aseniwuche Winewak Nation opened the Tawow Centre to be one-stop-resource-shop for the Grande Cache community.  Named after the Cree word for "welcome", the Tawow Centre is a safe space for people to access programming and resources for families, parents, caregivers and individuals seeking support with employment, mental health and addictions.
Unfortunately, due to government cuts, the Tawow Centre lost its funding to continue operating the Parent Link Centre (PLC) and Early Intervention programs. This was a devastating loss to the Grande Cache community as many families regularly participated in the PLC's weekly activities and events.
Currently, three AWN programs run out of the Tawow Centre: the Parent Child Assistance Program, Fetal Alcohol Spectrum Disorder Program and the Trauma-Informed Care Program.
Trauma-Informed Care Program (TIC)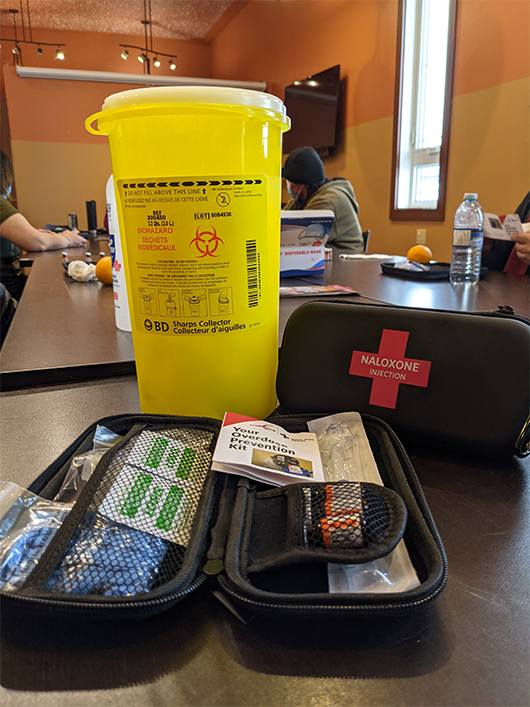 At this time, TIC is not able to receive walk-ins, offer in-person training, workshops, or host soup and sandwich Fridays due to COVID-19.
The TIC Program Coordinator and Outreach Worker are available to support clients over the phone, virtually, or by appointment. If you are in need of harm reduction supplies or need to access the TIC pantry, please contact the TIC Program Coordinator or Outreach Worker.
In 2020, AWN's Opioid Prevention Program was renamed the Trauma-Informed Care Program to better capture the services we offer.
How to access resources and supports for mental health, substance abuse and addictions
Workshops and support groups
Harm reduction and goal setting
Referrals to detox, rehab, and recovery services
Assistance completing income support and AISH applications
Assistance accessing the Grande Cache and Area Food Bank
Assistance accessing transportation to and from TIC-approved medical appointments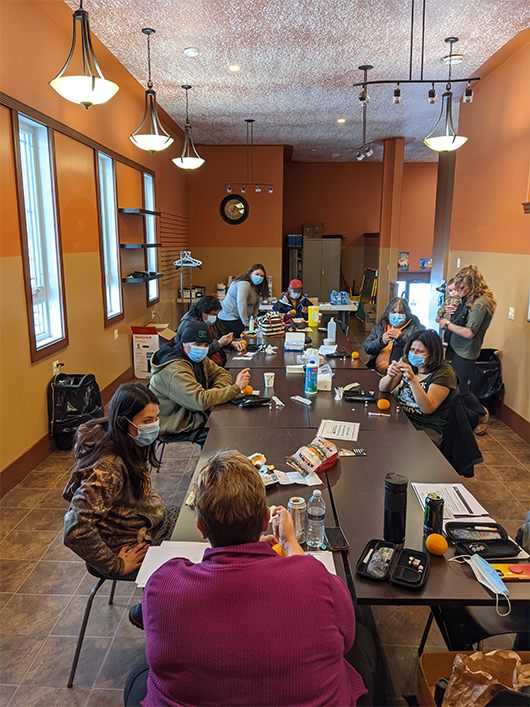 Naloxone Training
TIC provides Naloxone training and free Naloxone kits. Virtual training sessions are available. Contact TIC if you would like to book a Naloxone training for yourself or your team.
If you require a Naloxone kit, please contact the TIC Program Coordinator or Outreach Worker. We also replace expired Naloxone kits.
Connect with TIC
Parent Child Assistance Program (PCAP)
AWN's Parent Child Assistance Program (PCAP) is based on the Alberta PCAP model. The program's goal is to help mothers build healthy independent family lives. We want all children to thrive in safe and stable homes.
Read More
The PCAP Program Offers Support in the Following Areas:
Educating mothers to prevent alcohol and drug-exposed births
Having a healthy pregnancy
Food and nutrition education
Resources for parents of children with disabilities
Fetal Alcohol Spectrum Disorder Program (FASD)
Read More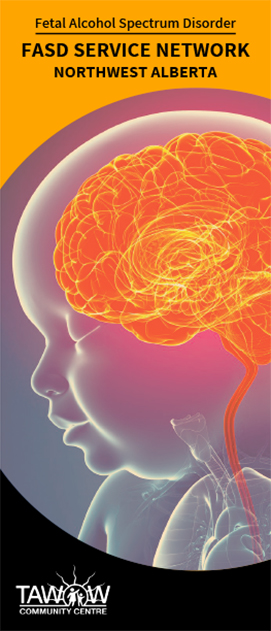 Download Brochure
AWN's FASD Program offers one-on-one client-centered support, coaching and individual mentoring, advocacy, family support, and educational resources.Our goal is to help affected clients have positive experiences whether at home, school, or work.
Connect with the FASD Program