Environmental Technologist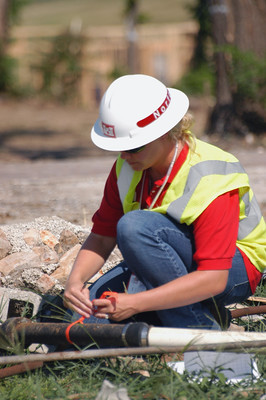 Deadline To Apply: October 18, 2021
Contract Type: Full-time
Position Overview:
The Environment Technologist supports the Environmental Technical Team Lead and the Operations Manager in executing Aseniwuche Environmental Corporation's mission to deliver a range of environmental services to the resource industry and related sectors and to facilitate economic opportunities for members of Aseniwuche Winewak Nation. The primary purpose of the Environmental Technologist is to assist with the coordination of field programs and the successful execution of ground water, soil and vegetation monitoring and related remediation programs.
Duties:
– Assist management in the coordination of field projects related to the monitoring of ground water, soil and vegetation and related remediation programs.
– Assist management in executing environmental assessments and reporting.
– Participate in the vegetation management program as a certified herbicide applicator.
– Draft policies and procedures and assist in implementation and monitoring.
– Provide support with the preparation of various reports, work plans, and cost estimates.
–  Champion health and safety through role modeling and holding employees, contractors and visitors accountable to all safety expectations and standards in a positive and constructive manner.
– Participate in the maintenance of a database which summarizes and reports on environmental performance information to internal and external stakeholders.
– Communicate emerging issues, potential threats, risks, significant opportunities and provide recommendations for operation effectiveness and efficiency to management.
– Travel as required to support field programs.
– Operation of ATV/UTV as required.
The duties and responsibilities outlined above are representative but not inclusive.
Qualifications:
– Degree or technical diploma in the Environmental Sciences or Engineering field or equivalent experience.
– Experience with field sampling equipment including Global Positing Systems, water quality or soil meters, and handheld data computers.
– Service-oriented and problem-solving skills.
– Self-motivated and strong written and oral communication skills.
– Ability to operate off-highway vehicles including quads, snowmobiles and Argos.
– Valid Class 5 Driver's license with a clean driver's abstract.
– Previous industry experience in construction (e.g., pipeline, well site, roads, etc.), oil and gas, mining or forestry is an asset.
– Knowledge of Cree culture and Indigenous perspectives is desirable.
Work Demands:
As a condition of employment, candidates must successfully pass a drug and alcohol test and meet site access requirements by showing proof of being doubly vaccinated for Covid-19. 
How To Apply:
Please send a resume and cover letter to jobs@adcalberta.com by October 18, 2021. Only successful candidates will be contacted. Thank you for your interest.